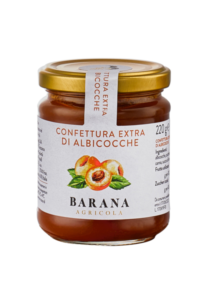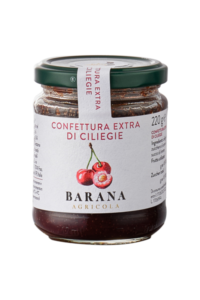 Apricot and cherry jam: the delicate and tasty fruit from our hills, the slow and gentle cooking method, no thickeners, no food colourants and pectin are the secrets of these delicious goodies.   The intrinsically flavourful fruit becomes a treat due to knowledgeable and patience preparation.  Our Superior Apricot and Cherry Jams are full-bodied, yet delicate, sweeties which bring back the taste of homemade jam.
Large chunks of fruit, gently shredded by the cooking process, turn into unique jams. A traditional and accurate cooking, with sugar in little quantities, respects the original taste of the fruits.
Our jams are obtained from 130 g of fruit for every 100 g of finished product: a classic of our tradition!