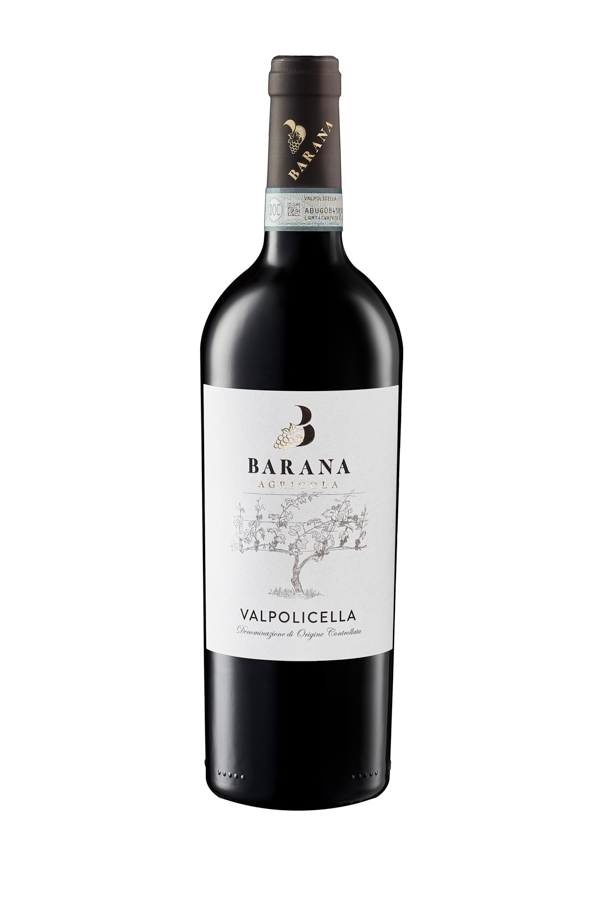 Corvina 60% – Corvinone 20% – Rondinella 20%
Once reached their phenolic fermentation, the hand picked grapes are pressed and stored in stainless steel vats for the final fermentation.  Cherry fruit perfumes, as well as aromatic herb flavours, typical of Corvina grapes are preserved by maintaining the vats below 25 degrees Celsius.   The ageing lasts for 6 months in stainless steel vats in order to keep its fruitiness and freshness to the palate, which complements cold cuts, pasta, white meats and fresh cheeses.  Thanks to its medium-body and moderate alcoholic content, our Valpolicella DOC can be considered a young wine for every moment of the day.
Shiny ruby red.
Better served between 16 and 18 degrees Celsius.