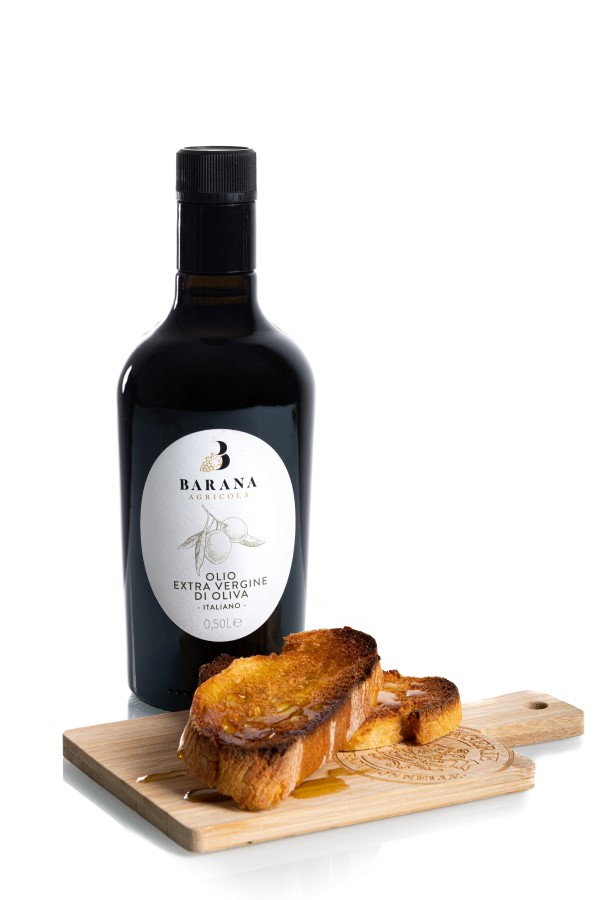 20 % Grignano, 70% Favarol, 5% Pendolino , 5% Leccio
DOP olive and oil production. Fratelli Barana employ natural plant protection methods. Cold pressed extra virgin superior category Italian olive oil, obtained from our olives. Olive harvest and ripening within end of October. The cold pressing process is executed not later than 24 hours from harvesting. Store in sealed bottles.
When fresh and clear, it deploys a yellow colour with green stipes.  Freshness fills the nose, continuing through to the mouth, modulating into a sour yet spicy taste.  Low-to-middle intensity fruity taste to the nose, medleys into a fruity and mossy almond flavour.   Mild almond and chicory , yet spicy, taste to the mouth.  Balanced sour and spicy overall sensations.
Boiled meats, grilled beef and vegetables, salads, baked fish and vegetable soups.  Enjoy your meal!